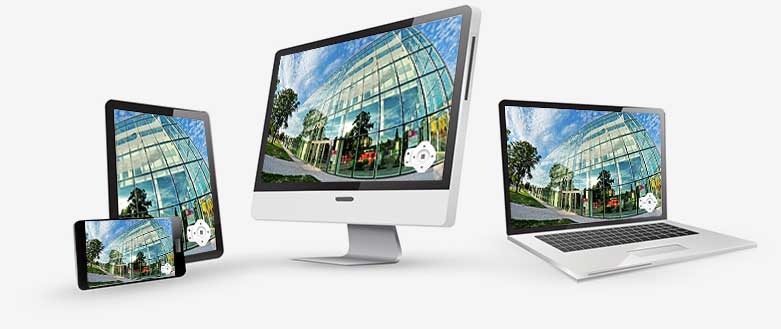 Present a tourist resort, hotel, or property for sale in a form not expected by the client.
Take a photo
Taking a picture or movie in 360o panorama technology is trivial, thanks to new devices in the market such as Ricoh, LG
Panotica.com servers
It is here that magic is happening. Photos and videos are converted by our servers. This process allows you to present your panoramas on web pages and social networks.
Panorama presentation
Sharing panoramas is very easy. Showcase your panoramas on your corporate website or one of many social media sites.
The possibilities are much more
For those of us who do not have enough of a toolbox for image processing, tagging and categorizing panoramic presentations. We have added the ability to create private presentations.